---
THOR'S HAMMER 925 STERLING SILVER MEN'S PENDANT NECKLACE ~NEW
HIGHEST QUALITY 100% SOLID STERLING SILVER PENDANT, STAMP 925 TRADEMARK ON THE BACK.
FIRST CLASS STERLING SILVER JEWELRY, NICELY POLISHED.
PENDANT WEIGHT : 30 GRAMS.
PENDANT SIZE : 1 1/4" x 1 7/8" INCHES.
GET FREE HIGH GRADE LEATHER BRAIDED NECKLACE WITH 100% STERLING SILVER CLASP.
NECKLACE WIDTH : 4 MM., LENGTH : 22" INCHES.
WE CARING IN EVERY STEP OF PRODUCTION TO MAKE IT PERFECT FOR YOU.
HIGH GRADE STERLING SILVER WELL POLISHED PENDANT.
---
STERLING SILVER THOR'S HAMMER PENDANT NECKLACE.
THE GOD OF THUNDER THORS HAMMER PENDANT.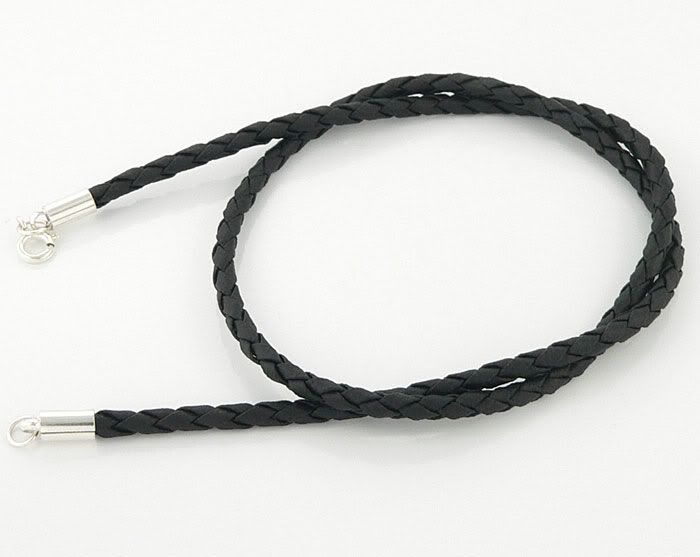 GET FREE 4MM, 22" LEATHER NECKLACE.
If someone wants to find one of the most diverse cultures in history, then the history of the Norse culture is probably one of the most diverse and colorful. Naturally, the people of the Norse culture were referred to as Norsemen. The Norsemen resided in Scandinavia, thriving there up until the country was Christianized. The Norse as a whole was composed of a great group of Germanic tribes. Consequently, one of the most distinct aspects, and probably one of the most reputable today, is the famous Norse mythology. The Norse had very polytheistic (belief in more than one god) beliefs, and with a religion filled with different gods, it comes as no surprise that each god has different powers and aspects that they rule over. Without a doubt, one of the most famous gods in the Norse religion is the god known as Thor. There was however, an almighty god known as Odin, and according to the Norse mythology, Odin and the earth-goddess Jord had a baby; thus, Thor was born. Thor was in the class of gods known as the Aesir, clearly being the strongest god in that class. Thor eventually went on to marry Sif, the Goddess of Fertility.
Taking into account that Thor was portrayed as one of the strongest gods in the Norse mythology, it should come as no surprise that Thor was known as the God of Thunder; however, many believe that Thor also takes precedence over the lightning, winds, rains, and even the crops. While Odin was the almighty, most powerful god in Norse mythology, his popularity quickly succumbed to that of Thor, his son. Odin's diminished popularity could most likely be blamed on the fact that he required that human sacrifices be made to him at certain intervals; however, Thor did not require human sacrifice. Thor has always been portrayed as a rough and rugged god, but even though he was probably one of the toughest characters anyone would ever want to encounter, his reputation was not as bloodthirsty as he looked. In fact, Thor had a great and hospitable reputation because should an evil force arise and attack, be it an attack on the gods or on the mortals that they ruled over, then Thor would make quick and easy work of the opposing, evil force. Indeed, Thor's reputation certainly did not match his appearance; he only seemed to unleash his vengeance upon evil.
So naturally, what good is one of the toughest gods in the history of the Norse culture, without weapons or forces that establish that god's dominance? Thor was no exception to this concept as he boasted one of the most famous weapon's in history; a weapon that still appears in modern day society. Thor's weapon, consequently, is portrayed as a mighty hammer; although, many people throughout history portray Thor's weapon as a massive club or axe. Regardless however, the weapon that stuck with Thor was a hammer. Eitri and Brok, two elves that constructed magical weapons for the gods, were responsible for the creation of Mjollnir. Mjollnir, which translates out to "that smashes," is the name given to Thor's mighty hammer. Saying that Thor's hammer was a mighty hammer is a bit of an understatement though, because this hammer was truly massive and magnificent. In order to wield this hammer, Thor had to dawn a pair of iron gloves, along with Megingjard, a magical belt that Thor wore to increase his strength and power even more. Thor's hammer had so much force behind it that whenever Thor swung the hammer, it is said that lightning would flash.
Many enemies to the gods would fall underneath the hammer's crushing blows. The god's saw many enemies, but the main enemy would be the giants. Thor's temper was not patient in the least, at any moment Thor would unleash his short temper on the giants. Thor would dawn his iron gloves and magical belt, and with the mighty power held within him and the hammer, he would strike his enemies directly on the head, smashing them instantly. While Thor faced many enemies in his time, he did have somewhat of an arch enemy that he always had a hard time with. This arch enemy was Jormungard, who is sometimes referred to as the Midgard Serpent. The Midgard Serpent took after its name in respect that the beast was a very large, very powerful serpent. The end of the Cosmos, or Ragnarok, is the day that Thor killed the beast, but unfortunately, the serpent was able to inject its poison into Thor, killing him as well. Thor's Hammer as it became known, served a great purpose by defeating Jormungard, and continued to serve after Thor's death. After Thor died, his two sons Magni and Modi, who were conceived with Thor's mistress, inherited Thor's Hammer.
Thor was famous for being a god to the gods, but more famous for being a god to the common, mortal man. Thor never had a downtime when it came to worship because he was widely renowned by everyone in the Norse culture. Many worshipped to him to make sure that fertility was in their favor (his wife was the Goddess of Fertility). Many different pendants and amulets, hung from ornate chains, were worn by many believers in the Norse mythology. Of course, these pendants resembled that of a hammer to resemble Thor's Hammer. Even during the time in which Scandinavia was Christianized, many people still dawned their necklaces and other items to pay their respects to the mighty God of Thunder, Thor. Thor even survives today in our modern day society, with hammer shaped objects still being made in honor of the great Norse god. Necklaces, chains, pendants, charms, amulets, figures, and more, are all popularly bought by people from around the world for a variety of reasons. Whatever the reason, Thor has stuck throughout the history of not only the Norse, but the history of all cultures as well. So whenever you hear thunder or see lightning, then you know who may be the cause.