Brief Description
Detailed Description
Specifications
Harley Rings - Motorcycle Engine Biker Custom Design.

Chopper motorcycle engine sterling silver mens rings.
Sterling silver harley ring weight approx. 26 grams.
---
MOTORCYCLE ENGINE STERLING SILVER BIKER HARLEY RING JEWELRY ~NEW
HIGHEST QUALITY 100% SOLID STERLING SILVER, SOLID & THICK (NOT PLATED),
STAMP .925 TRADEMARK INSIDE THE BAND.
FIRST CLASS STERLING SILVER JEWELRY, NICELY POLISHED, BIG BIKER RING.
HARLEY RING WEIGHT : 26 GRAMS.
RING FACE MEASURE (MOTORCYCLE ENGINE) : 25mm x 25mm.
WE CARING IN EVERY STEP OF PRODUCTION TO MAKE IT PERFECT FOR YOU.
HIGH GRADE STERLING SILVER MOTORCYCLE & BIKER HARLEY ENGINE RING JEWELRY.
---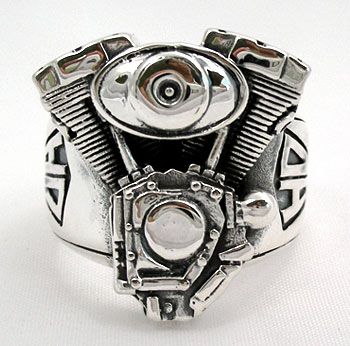 MOTORCYCLE HARLEY ENGINE DESIGN JEWELRY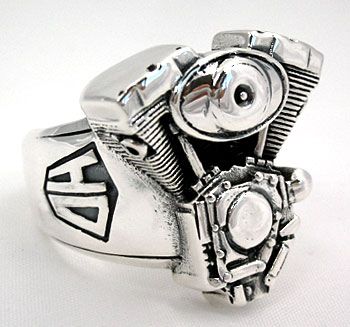 STAMP .925 HALLMARK INSIDE THE BAND.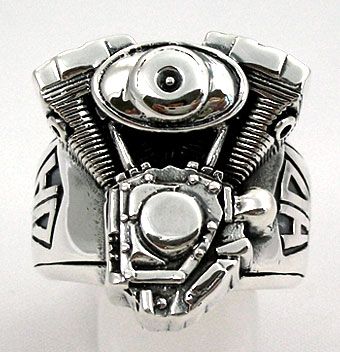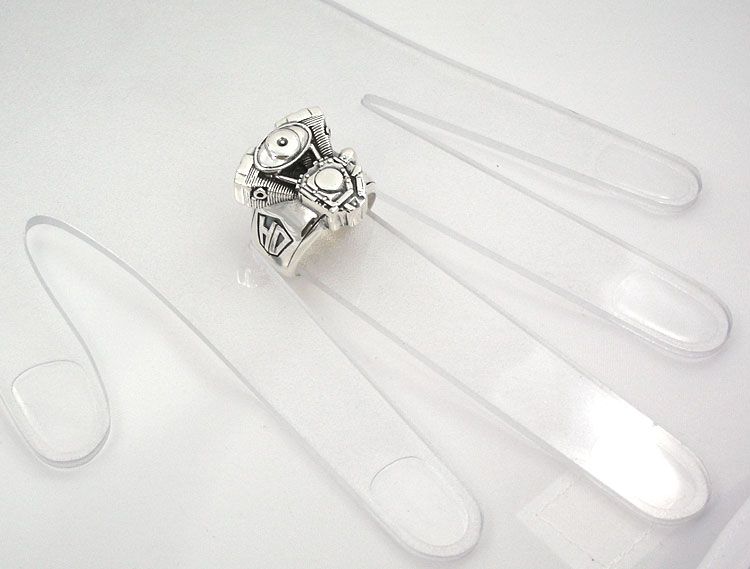 SILVER HARLEY RINGS JEWELRY.
Manufacturer: Our Biker Jewelry Store
SKU:
2861
E-mail a friend about this item.